2020 Fall Season Cancelled
Due to the ongoing COVID-19 pandemic we have decided to
CANCEL

the

2020 Fall Season
. This was a very difficult decision to make but the board felt a necessary one with the current situation and increasing numbers. The restrictions and guidelines that are required along with other health and safety practices would have made it very difficult to hold a season this fall. At our next board meeting we will be discussing other alternatives for this late Fall/Winter but our next full season will be in the Spring of 2021.
For any members who played in the Spring of 2020, we will be honoring your discount for the Spring 2021 season.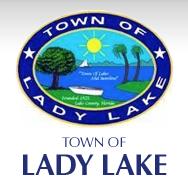 Lady Lake Soccer Association is a non-profit organization located at The Rolling Acres Sports Complex in the town of Lady Lake, Florida.
Our mission is to provide a positive and safe environment for youth soccer players and their families. As a community based organization we encourage all families and businesses to participate in supporting our non-profit organization in order to keep our children active and create healthy relationships as well as develop and enrich their own personal soccer skills.
Our Board is always looking for volunteer coaches or assistant coaches for all of our divisions each season. All coaches are subject to mandatory background checks. If you are interested, please send us an email.